869-465-2000
869-466-7308
869-465-2013 / 600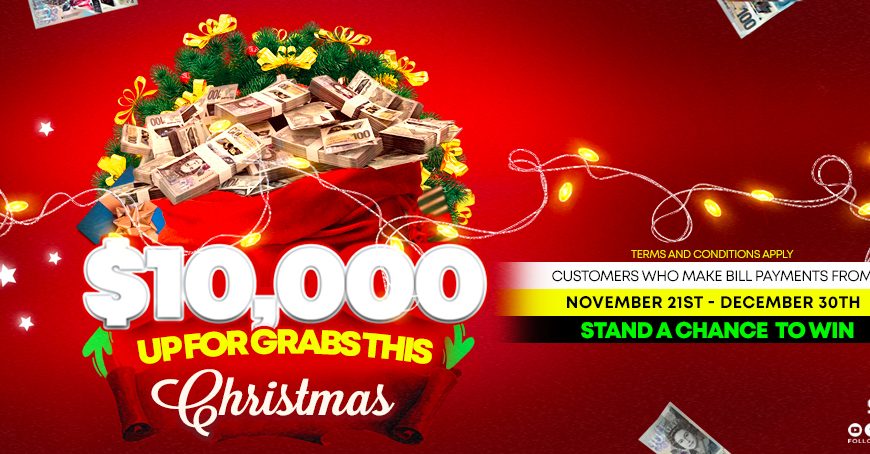 Basseterre, St. Kitts (December 1st, 2022)—Customers who make bill payments from November 21st to December 30th 2022 stand a chance to win up to $10,000 from SKELEC as a part of the company's ongoing Christmas promotion.
Through the promotion, dubbed '$10,000 up for grabs', one lucky customer will have a chance to enter a cash vault to grab cash and win up to $10,000.00. To be eligible for the draw customers must clear their bills or make a payment of $500 or more on their arrears. The promotion runs from November 21st to December 30th 2022 and is only valid for residential customers. The draw will take place in early January 2023. Customers will receive one entry each for payments made in November and December respectively.
The SKELEC is encouraging its customers to make payments using all available platforms including online using eBiz or QuickPay, through your bank's online portal, over the phone using our auto-attendant, through our check drop-box or in store. The SKELEC hopes that customers will take advantage of this promotion designed to give back to our customers.
For more SKELEC updates please visit our Facebook page: SKELEC- St. Kitts Electricity Company Ltd.