869-465-2000
869-466-7308
869-465-2013 / 600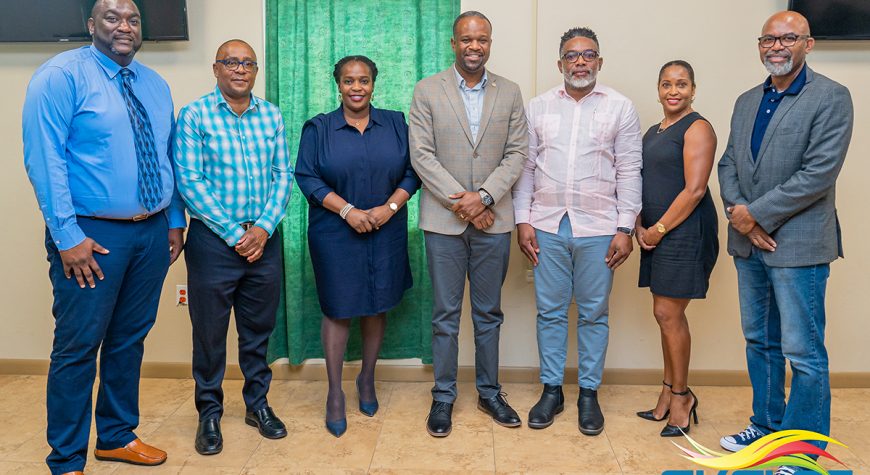 Several stakeholders in the energy sector in St. Kitts and Nevis participated in an Energy Stakeholders National Consultation which took place on 26th October at the Solid Waste Management Corporation Conference room from 10 am. The consultation was designed to continue the initial steps being taken to map the federation's renewable energy pathway while meeting the current needs of the energy sector.
The stakeholders which participated in the events included representatives from the Ministry of Sustainable Development, SKELEC, NEVLEC, Water Department, Energy Unit, Department of Sports, Ministry of Environment, Transglobal engineering, Wattzilla, Eagle LNG, and CCREE.
The matters which were discussed include improving energy resilience and energy sufficiency, the interconnection of SKELEC and NEVLEC, upcoming renewable energy projects including geothermal on Nevis and solar and wind energy in St. Kitts, funding for green and renewable energy projects as well as suggestions for changes to existing energy legislation and policy.
Plans continue for the establishment of an Energy Taskforce which will set the agenda in motion for the renewable energy pathway.
The meeting was chaired jointly by the Minister of Public Infrastructure and Utilities Hon. Konris Maynard and the Minister of Environment, Climate Action and Sustainable Development Hon. Dr. Joyelle Clarke.