869-465-2000
869-466-7308
869-465-2013 / 600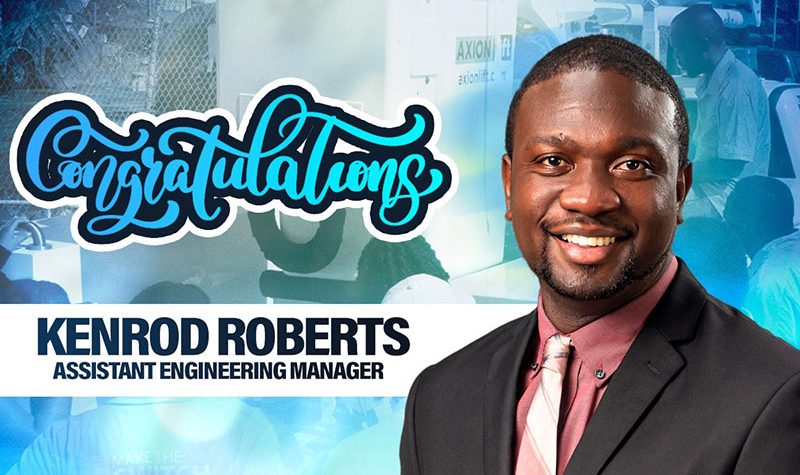 The St. Kitts Electricity Company Limited is proud to announce the promotion of Kenrod Roberts, former Maintenance Engineer to the position of Assistant Engineering Manager.
Roberts joined the St. Kitts Electricity Company Ltd in 2014 as the Maintenance Engineer in the Power Generation Division overseeing the maintenance of the generators and auxiliaries at the Needsmust Power Plant.
Prior to joining SKELEC, Roberts completed a Master of Science in Power Systems Engineering at the University College London (UCL), London, United Kingdom where he graduated with a distinction. His educational background also includes the attainment of a Bachelor of Science in Mechanical Engineering (First Class Honours) Specializing in Thermal Engineering and Energy Systems from the University of the West Indies, St. Augustine, Trinidad and Tobago.
Roberts will now join the company's senior management team and will assist with overseeing the operations of the company's technical divisions.
SKELEC formally extends Congratulations to Mr Roberts on his promotion, the company is assured that Roberts will excel in this new position.